MEET YOUR MENTOR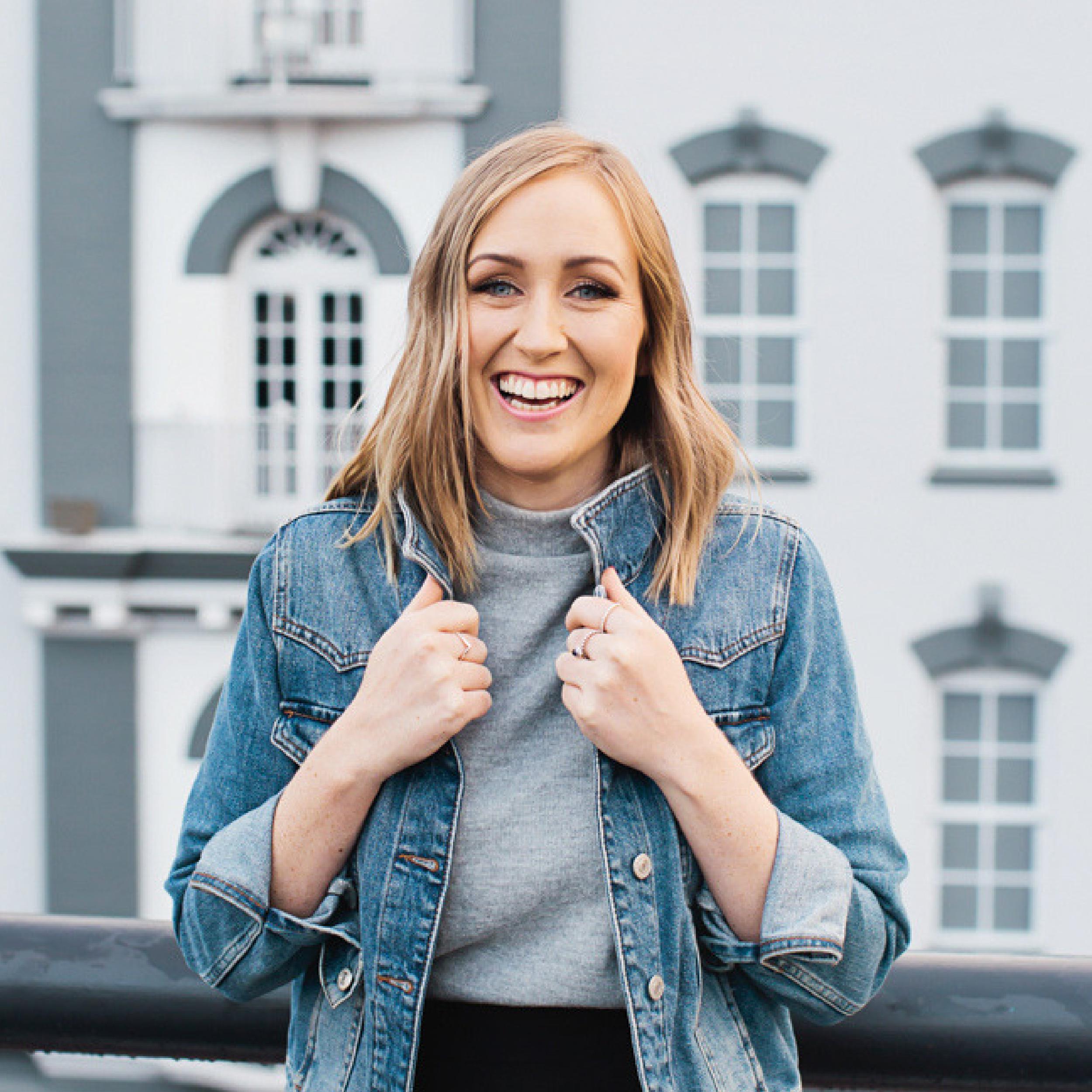 Hi, I'm Sam! I'm a mindset coach, founder of Smart Twenties and host of The Smart Twenties Podcast - one of the top self-help podcasts on iTunes.
My own personal journey lead me to leave my law and finance degrees behind so I could pursue blogging and make a difference in the world. Quitting my corporate job and veering off the traditional path to success was scary, but it has been the most rewarding thing I've ever done for myself and my personal growth – and I haven't regretted it for a second.

After 5 years of blogging, I know what it takes to succeed in the blogging world as a perfectionist and I'm here to teach you everything I know. Let's get started!
---
QUESTIONS YOU MIGHT HAVE
How much time will I need?

It takes time and effort to grow a successful blog but this course will help you do it in as little time as possible! You'll need two hours to watch each of the workshops (to get your mindset on point) and some additional time to work through the bonus step-by-step tutorials. This course guides you through starting, growing and promoting your blog and it's completely self-paced. But my guess is once you start, you'll feel so inspired you won't want to stop!
I'm so busy at the moment, how am I going to find the time to do all of this?
We all get busy at times so I completely understand. This course is self-paced and you'll have lifetime access to everything so you'll have it all at your fingertips at the exact moment you need it. The reality is that it'll take you way longer to do everything without this course, especially if fear and self-doubt have been keeping you stuck. Basically, you don't have time NOT to do this course.

I'm not sure if I'm a perfectionist! How do I know if your course will work for me?

Many people with the perfectionist mindset don't even know they have it! If you struggle with any of these things, Perfect Blogger can help you: procrastination, over-thinking, imposter syndrome, fear of failure, fear of success, fear of judgement and what people think, overwhelm, people pleasing, excruciatingly high standards, never feeling good enough no matter what you achieve.
What if I don't know what kind of blog I want to start or what to call it?
Perfect! That's exactly what this course will help you figure out (and heaps more).

What if I've already started a blog but I abandoned it?
This course will be perfect for you! I'll help you uncover the reasons you abandoned your blog (so it doesn't happen again) and everything you learn will make you inspired to pick it back up or start a new one - the choice is yours!
I'm scared I'm too boring to be a blogger!
I had this fear too! Turned out it was just a classic case of self-doubt. I'll be teaching you how to deal with this in the course.
When are the workshops? Are they live?

The workshops are pre-recorded but they were originally held live so it'll feel like you were there! You'll get instant access to all three workshops as soon as you sign up (as well as the bonus step-by-step tutorials, the private Facebook community and all of the other goodies). Everything will be there for you whenever you're ready for it and you can watch the workshops as many times as you need!
How long will I have access to everything?

Your lifetime, literally. But the longer you wait to start your blog, the more competition there will be and the harder it will be to get noticed - so I don't recommend putting it off for too long!
What will I need?

Just the ambition to be a blogger and an internet connection. If you don't have access to a printer you'll still be able to read the workbooks online. And while I recommend various paid blogging tools that you can invest in, I've made sure there are free options for everything too!
What if I don't like the course or it doesn't work for me?

I'm so confident you'll be delighted with the course that I offer a 30-day money back guarantee, no questions asked! All you'd need to do is send me an email and I'll refund your investment - it's as simple as that.
I've heard some people say that blogging is dead, is that true?

Blogging is far from dead and if you want to be successful online, you need your own website now more than ever. Instagram has shown us time and time again they're not afraid to change their algorithm however they please, even if it hurts creators. And did you know that it's likely only 6% of your audience will see your Instagram posts unless you pay Instagram enough money to promote them? And it's only going to get more expensive as big brands with big wallets start to take advantage.
Not to mention the fact that if your account gets hacked or Instagram dies (just like Myspace and Vine did), your followers will have no way of finding you again and all of your effort will be wasted. Or maybe you're thinking of starting a YouTube channel or a podcast? Same problem!
You need somewhere your followers will always be able to find you. When you have a blog, it's easy to build a base of loyal fans, get paid to create content (hello sponsorships!) and make money sharing your favourite things with your readers. When you have a blog, it's easy to grow your email list (which is ESSENTIAL if you want to make money blogging) and promote your own products. When you have a blog, it's easy to make an impact and to grow your Instagram account and YouTube channel and podcast too. If you want to be successful online, you need a blog - even in 2018.
How much does the course cost?

The course is one investment of $99 and you'll get instant access to everything you'll need to turn your dream of blogging into a reality (including all future updates).
What currency can I pay in?

You can pay in your local currency via Paypal, debit card or credit card. The price of the workshop is in USD.
I've done other blogging courses, will I learn anything new in this one?

Fair question, but this isn't your average blogging course - this is a blogging AND mindset course for perfectionists. I've never been able to find a blogging course created especially for perfectionists, have you? Having the best knowledge in the world doesn't matter if you don't have the right mindset - and that's what I'll teach you in this course (as well as all the technical stuff). So yes, you'll learn A LOT of new things in this course (and if you don't, you can use the 30-day money back guarantee).
Why is this course so much cheaper than other blogging courses?

Here's the truth - I've never wanted to be a blogger who blogs about blogging (personal development is my true love) but since the demand for my blogging advice only seems to keep growing, I thought I'd put everything I know in one place! I could charge A LOT more for this course (many bloggers charge $1,000+ for the same thing) but I believe this advice should be much more accessible, especially since no one is sharing blogging advice specifically for perfectionists. That's why I've made Perfect Blogger such an affordable investment (and a one-stop-shop!).