MEET YOUR MENTOR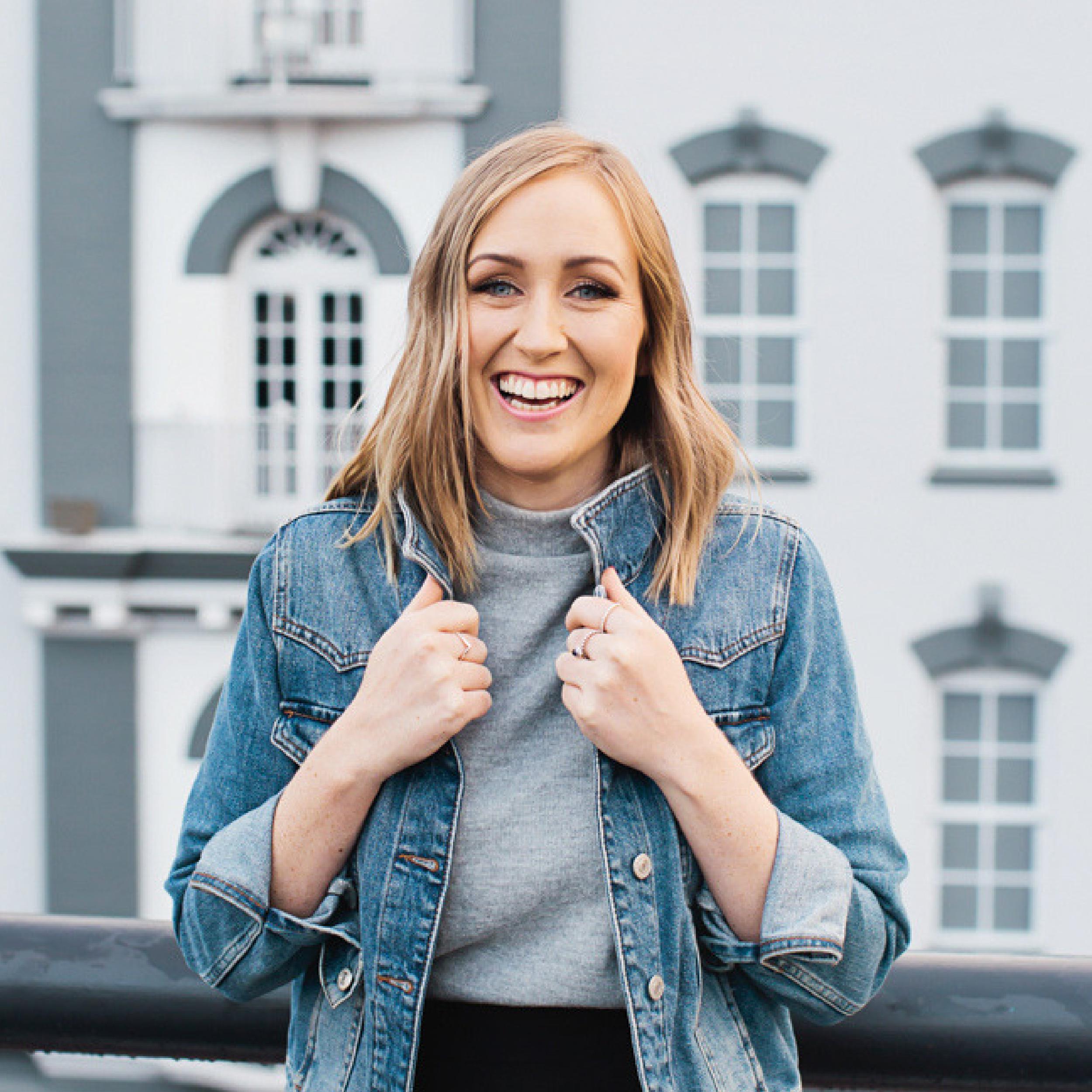 Hi, I'm Sam! I'm a mindset coach, founder of SamLauraBrown.com and host of The Perfectionism Project - one of the top self-help podcasts on iTunes.
I'm SO excited to be taking a group of ambitious women under my wing and transform their lives over six powerful weeks. There's no better time than now to get your life organised and put your feet on the right path.
This online course is the culmination of everything I've learned about how to stop procrastinating, overcome your fears and become your best self. My step-by-step process hasn't just worked for me but for countless women who are now courageously pursuing their potential. Let's get started!
---
QUESTIONS YOU MIGHT HAVE
How much time will I need?
The last thing I want to do is give you something else to feel guilty about! It takes time and effort to learn how to get out of your own way but this six week program will help you do it in as little time as possible. While you have the option to complete the course at the same time as hundreds of like-minded women, you'll have lifetime access to everything so you can learn and grow at your own convenience. The program is self-paced but my guess is that once you start, you'll feel so motivated you won't want to stop!
I'm so busy at the moment, how am I going to find the time to make the most of this?
Perfectionists love having a full plate of commitments, so I totally understand! While this course will be happening live, you'll have lifetime access to everything so you can do the work whenever you're ready. The reality is that it'll take you way longer to figure out what to do with your life without this course, especially if fear and self-doubt have been keeping you stuck. Basically, you don't have time NOT to do Get Out Of Your Own Way.
How does this course work?
There are six pre-recorded video modules that will be released weekly, so that you're not overwhelmed with information. When you join, you'll be sent an email clearly laying out all the dates and details you'll need to know.
The first module will be released in mid March 2019. Once each module is released, you'll have lifetime access so you can learn at your own convenience and watch each video as many times as you need.
Joining the exclusive Facebook community is optional but if you decide to join, I'll be available to keep you accountable and answer any questions that come up for you during the course. You'll feel the support of hundreds of like-minded women who get you!
How long will I have access to everything?
Your lifetime, literally. But you won't reach your full potential unless you actually do something about it, so I don't recommend putting it off for long!

What will I need?
Just the desire to get out of your own way and an internet connection. You'll be able to read the workbooks online so if you don't have access to a printer it's not a problem.

Is this course live?
Yes, Get Out Of Your Own Way is live because perfectionists thrive on external accountability. Having said that, this course comes with lifetime access so the tools that will help you create your dream life will always be available to you, ready whenever you are.
What if I fall behind?
There's no need to worry, Get Out Of Your Own Way is a self-paced that comes with lifetime access! There is no behind.

What if I'm just not capable of changing?
How you've acted in the past isn't who you are. With my step-by-step instructions you'll be able to begin to change the underlying beliefs that have been causing you to get in your own way. I never say anything like 'choose to be happy' or 'just think positive thoughts' as I've personally found this superficial advice isn't helpful. GOOYOW is a transformational course and everyone is capable of transforming. But, of course, if you sign up for the program and feel it hasn't changed you - I will give you a full refund.

I know it's important to invest in myself but I don't want to disappoint myself...
Most people spend money they don't have to buy things they don't need to impress people they don't like. And most people are miserable. Your mindset, not your possessions, is what determines how you experience and navigate the world. Your mindset is the most important thing you could invest in. Don't miss out on making that investment just because the people around you don't get it.

How do I know if your course will work for me?

If you struggle with any of these things, Get Out Of Your Own Way can help you: procrastination, over-thinking, imposter syndrome, fear of failure, fear of success, fear of judgement and what people think, overwhelm, people pleasing, excruciatingly high standards, never feeling good enough no matter what you achieve.
But I like watching Netflix!
My goal here isn't to stop you from ever watching Netflix again. It's to help you become so productive that you have more time to do the things you love AND you won't feel guilty or lazy while doing them!

When does registration close?

Registration for GOOYOW closes strictly at midnight (EST) on 10 March 2019. After that, you'll have to wait 6-12 months for another opportunity to register and the investment for the course won't be as affordable. Join now and you'll get lifetime access to the program including all future updates. It's AMAZING value for money, if I do say so myself.
How much will I need to invest to join Get Out Of Your Own Way?
To stop procrastinating, overcome your fears and become your best self (and what a relief that would be), you'll only need to make one investment of $397 USD or five monthly payments of $97 USD. Click the pink button to join today and take the next step towards your potential.
What currency can I pay in?

You can pay in your local currency via Paypal, debit card or credit card. The price of the group coaching program is in USD.
I'd love to join but I'm not sure I can afford it...

GOOYOW is for women who are committed to investing in themselves to reach their full potential. But just so you know - every time I've invested in myself, I've felt scared and it's been a financial stretch.
GOOYOW is jam-packed with value and is only a fraction of the cost of private coaching. This is your quality of life, it's worth investing in.
Join before the doors close!




Note: Course registration will close strictly at midnight (EST) on Sunday, 10 March 2019.