MEET YOUR MENTOR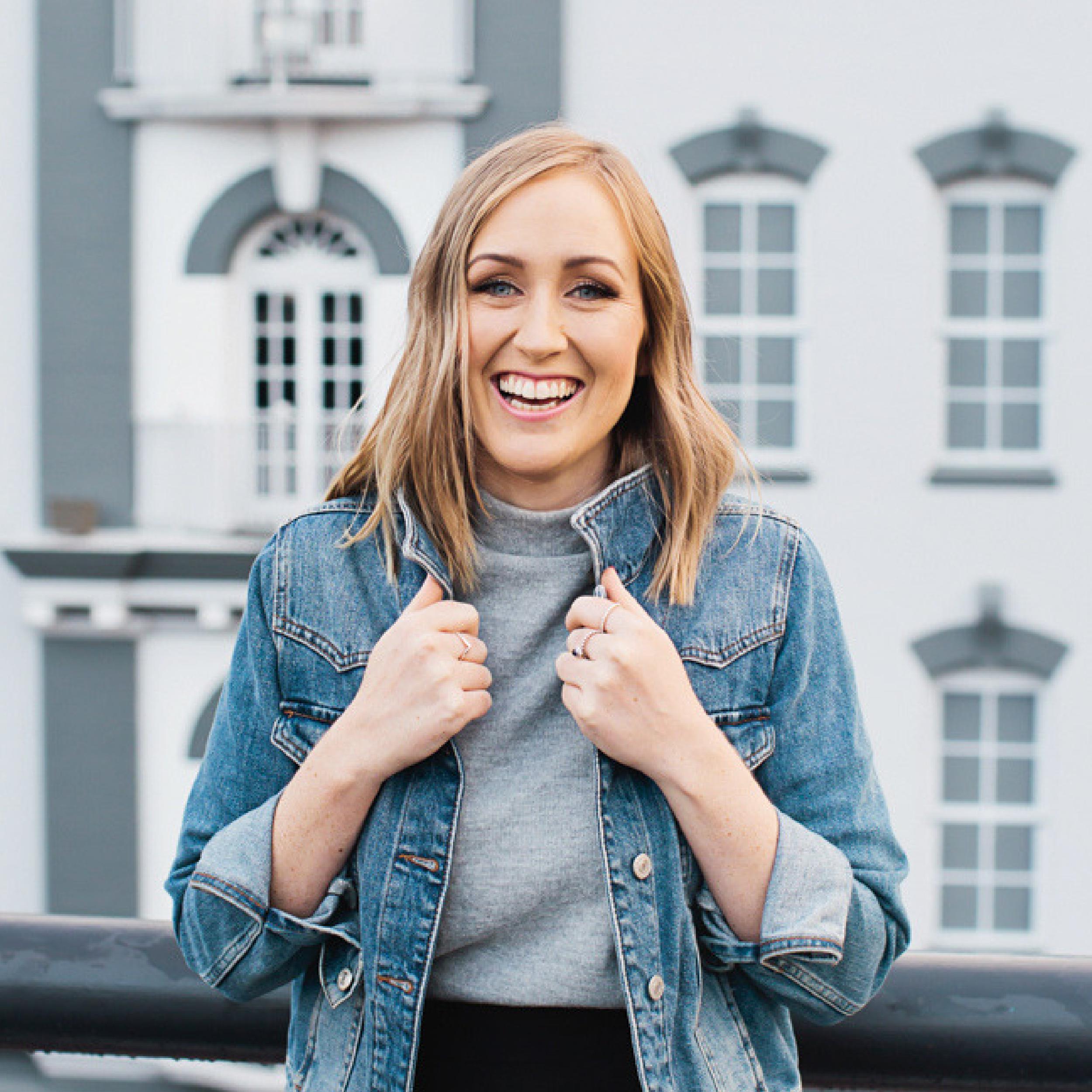 Hi, I'm Sam! I'm a mindset coach, personal development blogger and host of The Perfectionism Project - one of the top self-help podcasts on iTunes.
Dream Habit is the culmination of everything I've learned about how to escape the vicious all-or-nothing cycle, create life-changing habits and move effortlessly towards your goals.

My step-by-step process hasn't just worked for me, but for countless women who have been able to use their dream habits to build their dream life. I know what it takes to stick to habits as a perfectionist and I'm here to teach you everything I know. Let's get started!
---
QUESTIONS YOU MIGHT HAVE
I already have so much on my plate, how am I going to find the time to do this?

The last thing I want to do is give you something else to feel guilty about! Dream Habit isn't an online course you'll have to keep forcing yourself to follow through on, it's a transformational program that will help you create the mindset you need to stick to life-changing success habits. And from now on, whenever you feel like you're stuck in a rut, you'll have a place to turn to for help.
What if I fall behind?
There's no need to worry, Dream Habit is a self-paced course that comes with lifetime access! This course is packed with value and leaves out the fluff, so it won't take long to learn how to transform your approach to habits. You can work through the modules in this course over a number of weeks or in one sitting with a hot cup of tea.

What if I'm just not capable of changing?

How you've acted in the past isn't who you are. With my step-by-step instructions you'll be able to begin to change the underlying beliefs that have been causing you to abandon habits when things get tough. Dream Habit is a transformational program and everyone is capable of transforming. But, of course, if you sign up for the program and feel it hasn't changed you - you have 30 days to ask for your money back!
How do I know if your course will work for me?
If you struggle with any of these things, Dream Habit can help you: all-or-nothing mindset, habit abandonment, procrastination, over-thinking, imposter syndrome, fear of failure, fear of success, fear of judgement and what people think, overwhelm, people pleasing, excruciatingly high standards, never feeling good enough no matter what you achieve.

But I like some of my habits!
The goal isn't to stop you from ever watching Netflix again. It's to help you become so productive that you have more time to do the things you love AND you won't feel guilty or lazy while doing them!
How does the course work?
Dream Habit is a self-paced, online video course. Each video module contains a lesson and journaling exercise to help you escape the all-or-nothing cycle, create life-changing habits and move effortlessly towards your goals. If you're tired of dreaming about the life you want but never getting anywhere close to it, what I cover in the course is the kickstart you need.
Is the course live?

No, this course is not live - it's an online video program that you can take at your own pace. The course comes with lifetime access, so the tools that will help you create your dream habits will always be available to you, ready whenever you need them.
How much time does this course take to complete?

You can work through the modules in this course over a number of weeks or in one sitting with a hot cup of tea. It'll only take you a few hours to learn my unique approach to habits.
What will I need?

Just a pen, paper and access to the internet! And of course anything you might need for the habits you're choosing to create.
How much does the course cost?

The course is one investment of $147 USD and you'll get instant access to everything you'll need to finally escape the vicious all-or-nothing cycle and stick to the habits that will transform your life.
What currency can I pay in?

You can pay in your local currency via Paypal, debit card or credit card. The price of the workshop is in USD.
When does registration close?

Registration for Dream Habit will not be closing anytime soon, but the sooner you get started - the sooner you'll get results!
I want to sign up but I don't know if I'm ready and I'm scared it won't work.

I can relate! Every time I'm about to invest in improving my life, I feel hesitant. What if it doesn't work? What if it's a waste of money? The fear alway seems to overshadow the logic. But the truth is that it's only when you invest in yourself and put some skin in the game that you're guaranteed to take action. Over time, I've learned to realise that hesitation is a sign I'm on the verge of something that will change my life!
If you're thinking of signing up, the safest thing is to do is to trust your higher self and sign up. And if for any reason you regret your decision, you can use the 30-day money back guarantee (though I have a feeling you won't need to).
Get instant access for just one payment of $147