Imagine if...


You felt motivated and productive every single day.


You could easily wake up early, workout everyday and eat healthy.

You could stay organised and save money without even trying.


You could effortlessly find time to read, journal, meditate and be creative.

You could stick to your plans and stay consistent, even after a tiring day of study or work.

You could reach your full potential and finally feel like everything's on track.


Guess what: You can!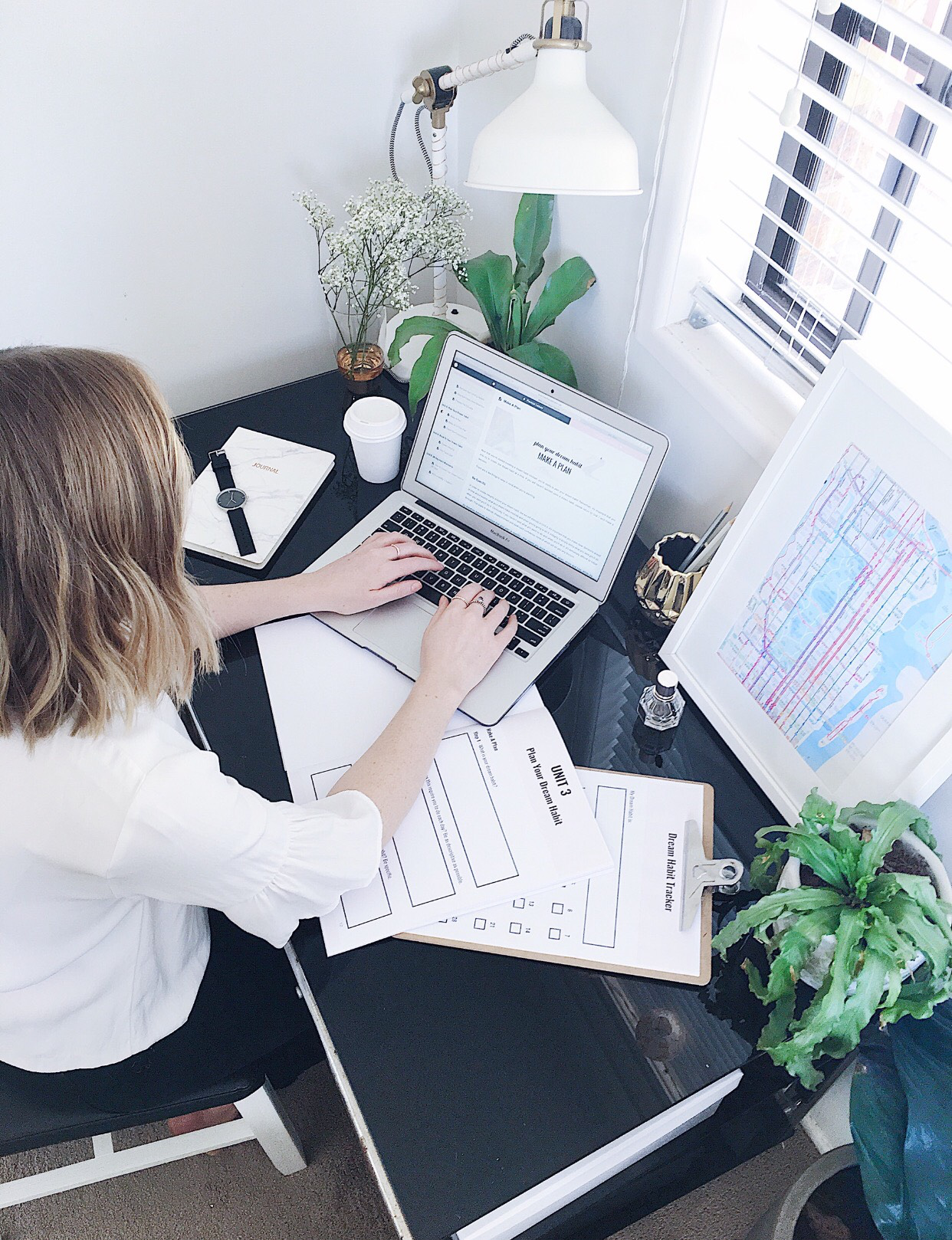 Does any of this sound familiar?



Too busy and exhausted to get out of the slump you're in. There's a million things you want to do but, at the end of the day, you're too tired to do anything but sit on the couch and watch Netflix.



Scared to start something you can't stick to. You've tried and failed so many times you just want to save yourself the disappointment. You don't want to waste your time on anything that won't be worth it or get you results.



All-or-nothing. You're either doing everything perfectly... or you're not doing anything at all. No matter how motivated and excited you feel at the start, you never stick to anything. Life always gets in the way or you're just too tired to do it!
Overwhelming to-do lists. You love planning but there's so much you want to do, and so much pressure to get it just right, that you end up doing nothing at all.
Always procrastinating. You're scared you can't live up to your insanely high expectations, so you don't try to live up to them at all! You put everything off for as long as possible and wait for perfect conditions before you start something new.




Girl, you're in the right place!
I want you to take a moment and imagine your life one year from now...

How will you feel if, this time next year, you're exactly where you are right now?


Frustrated? Stuck? Disappointed?


Here's the good news is: You don't have to find out!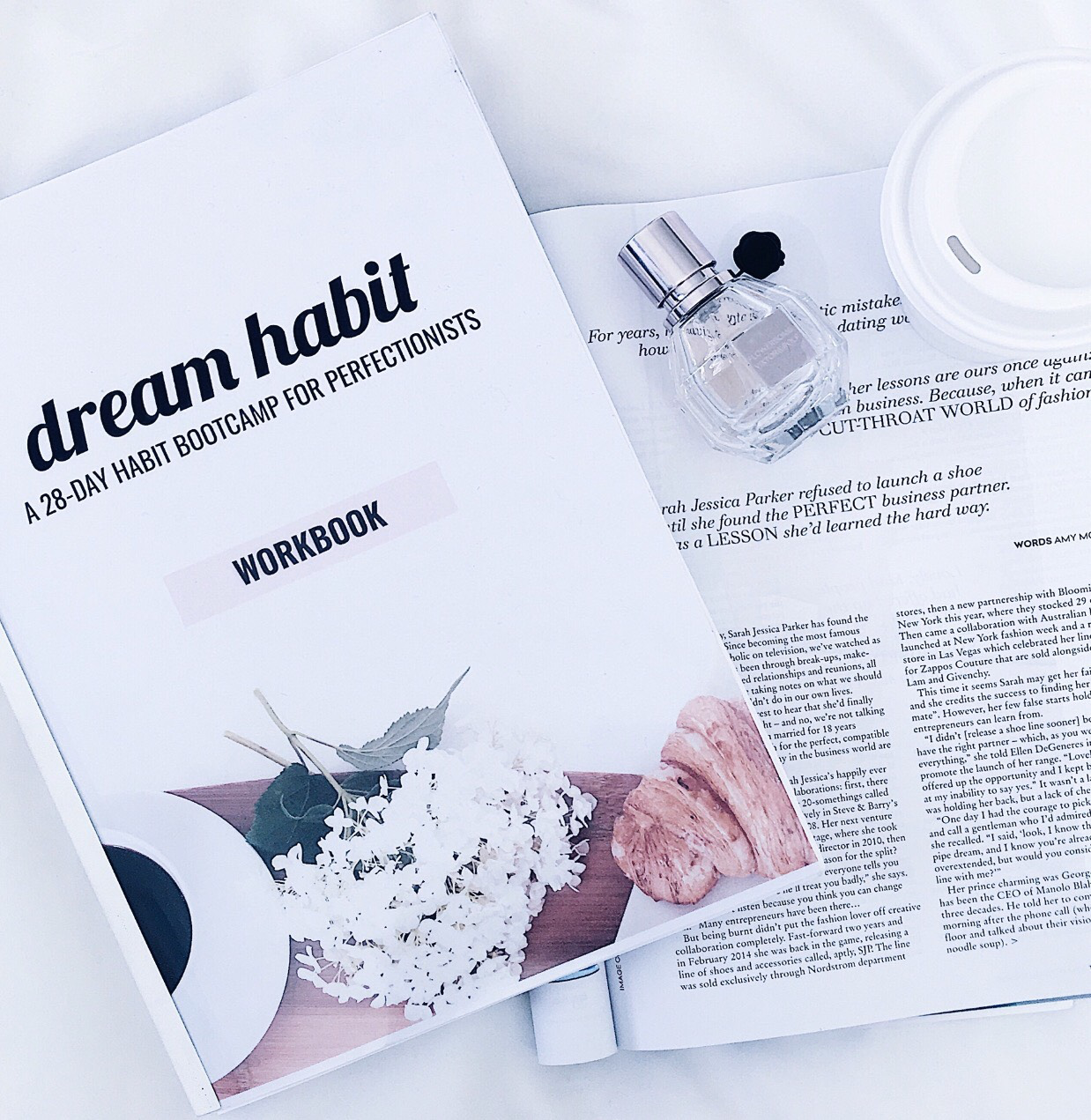 Let me introduce you to your new secret weapon: Dream Habit.
Dream Habit is my 28-day habit bootcamp that will teach you my proven step-by-step method for sticking to healthy habits!


Discover how I escaped my all-or-nothing mindset so that I could finally stay motivated.
I'll teach you all my secrets to consistently:


• wake up early
• stick to a morning routine

• workout everyday

• eat a healthy, well-balanced diet
• read, journal and meditate daily
• make time for creativity
• save money and spend intentionally
• stay organised
And the best part? It's so easy once you have my proven step-by-step method!


Here's why Teesha loved it: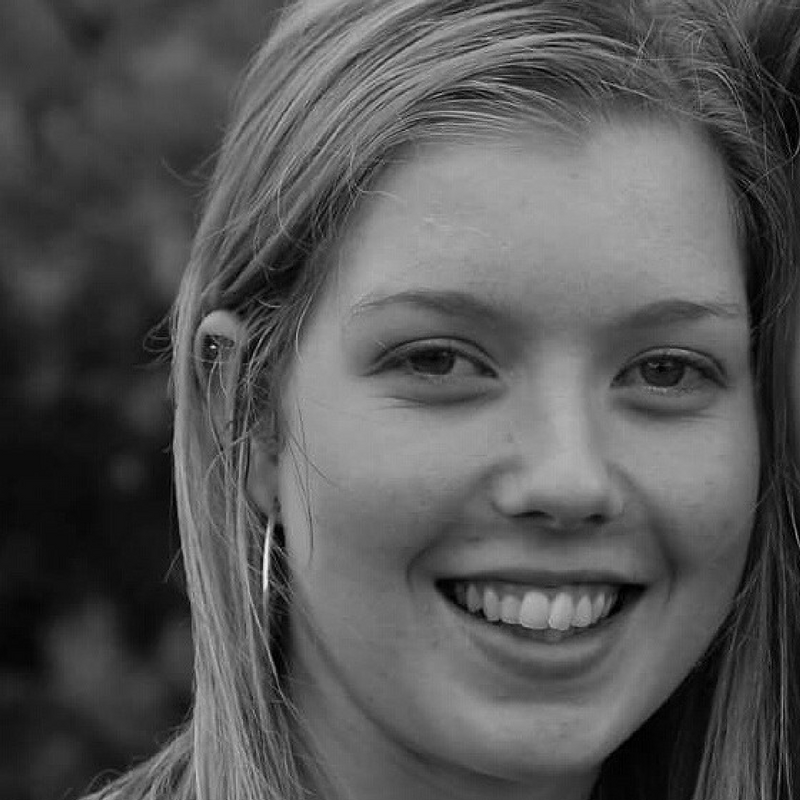 "I invested in Dream Habit because I desperately wanted to get some control in my life. I'm a total perfectionist and find it so hard to stick to a habit when all I want to do is to do it perfectly and effortlessly!

I've just finished the course and have done my morning and evening meditation everyday. In the next few days I'm going to restart the bootcamp and start journaling!


I loved how this course was so structured, so easy to follow, and that Sam was so down to earth in teaching me just how I was going to achieve my goals.


I would highly recommend this product to all young women out there! I'm only 20 myself but feel as though this investment will change the course of my life in a million positive ways as I continue to create more of my dream habits.


Sam is absolutely incredible! She provided one-on-one support when needed and always replied to any emails and questions I had along the way.


Very happy with my investment!"


- Teesha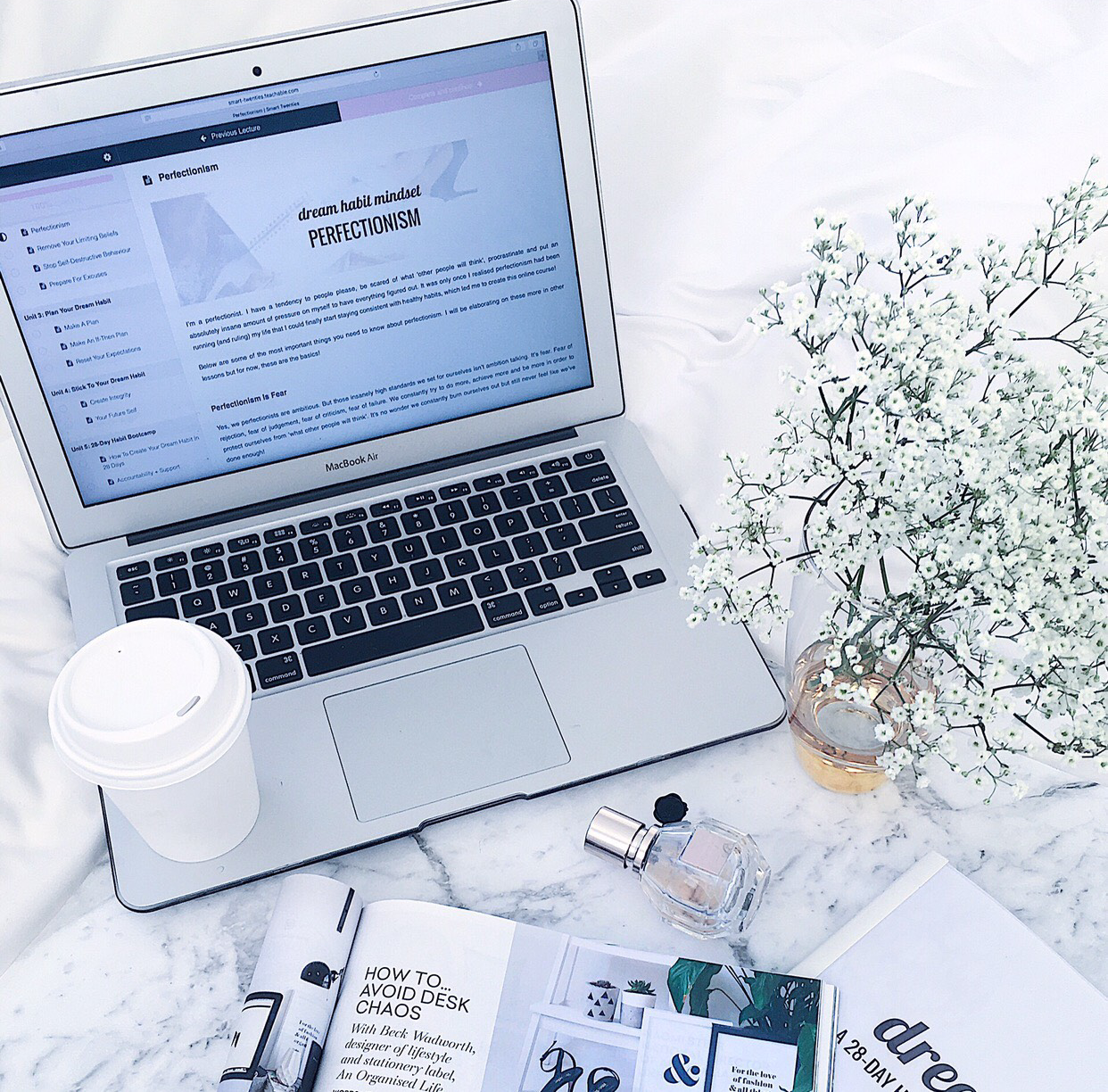 Life-changing. Proven to work.

Money-back guarantee.

Get instant access by signing up for Dream Habit now!
Let me tell you what my life used to be like...

I always made the BEST plans - I would wake up early, do my morning routine, exercise, eat healthy, save money and stay organised. And I'd do it all without any effort.
The only problem was that I never followed through with my plans, no matter how motivated I was at the start!
I was scared of starting something I couldn't stick to, I was scared of not seeing results and I was scared of wasting my time.


It actually got to a point where I had so many bad experiences with habits, I stopped even trying so I could save myself the disappointment!

I didn't know what I was doing wrong or where to turn for help. I felt like I'd tried everything - I couldn't find any advice that worked for someone like me!


Sound familiar?

But one day, out of pure frustration, I decided to start doing things differently.

I realised I'd never questioned whether the the advice I was getting from Pinterest (and celebrity interviews…) would actually work for someone with an all-or-nothing mindset like me. So when it didn't, I just blamed myself.


I had thought the solution was trying harder and being better.
I had been convinced that, if I could just have more willpower and stay motivated, I'd finally be able to stick to my dream habits. I'd finally be able to stay consistent.
And then I realised... maybe it wasn't me that was the problem, maybe it was just the way I was doing it.
I changed what I was doing.



I learned how to stop triggering my all-or-nothing mindset.


I taught myself to stop relying on motivation and willpower.


I stopped making excuses.


I figured out how to get back on track whenever I slipped up.



And I couldn't believe what happened...


I was still as busy as ever, but I no longer struggled to stay consistent. And if I did slip up, I didn't force myself to start over. I could just pick myself back up from where I left off.


And it doesn't just work for me! The same thing happened for Dream Habit students Aoife, Riley and Marina: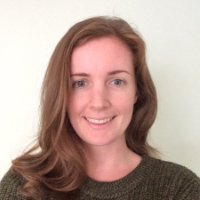 "I'm forever wanting to start new habits and activities to improve my productivity and my life in general, but I'm never able to stick to them or even get started at all!


I signed up to Dream Habit because I felt like I needed to change the way I was doing things. I've followed Sam's blog for years and trusted her course would be effective. And I was right!


Sam's approach to creating a habit is brilliant! Her methods and exercises make it easier to stick with my dream habit than I've ever experienced before!


I've created my first dream habit and am about to start the course again for my next one! This habit is now just a part of my life, and I know I would have given up on it within a few days had I not followed her approach.

I can't believe I'm still getting up early every morning and meditating first thing, even when I don't have a busy day planned and could just sleep in!


I would definitely recommend Dream Habit to anyone who has trouble sticking to new habits.


Thank you Sam!"


- Aoife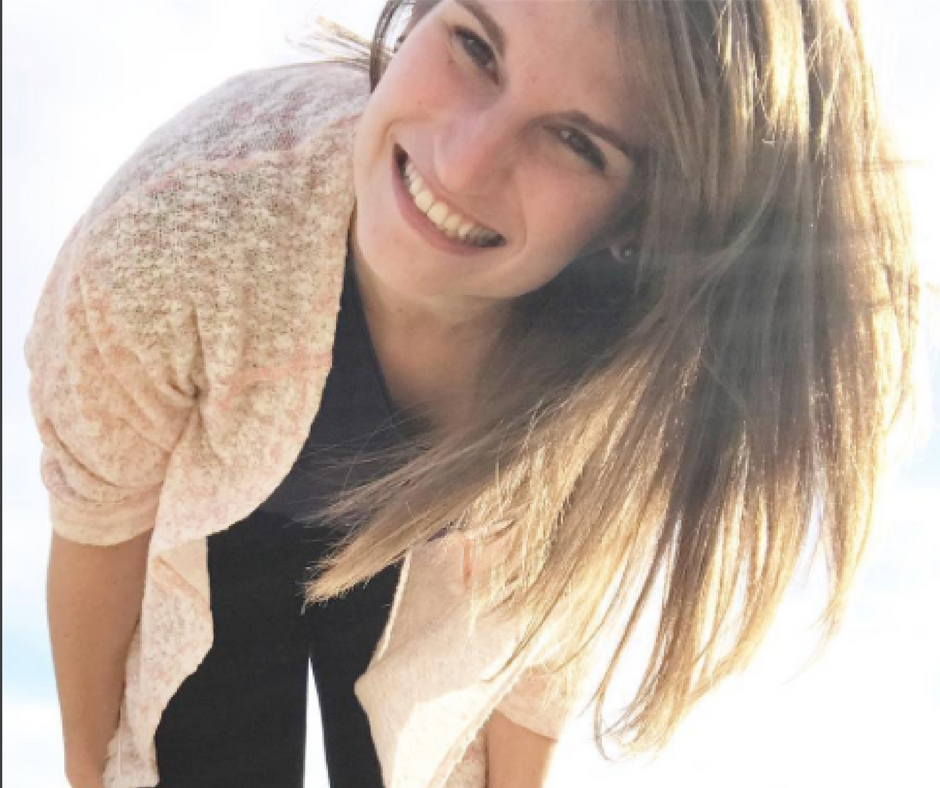 "I begged my husband to let me invest in Dream Habit and I'm so glad I did!"


- Riley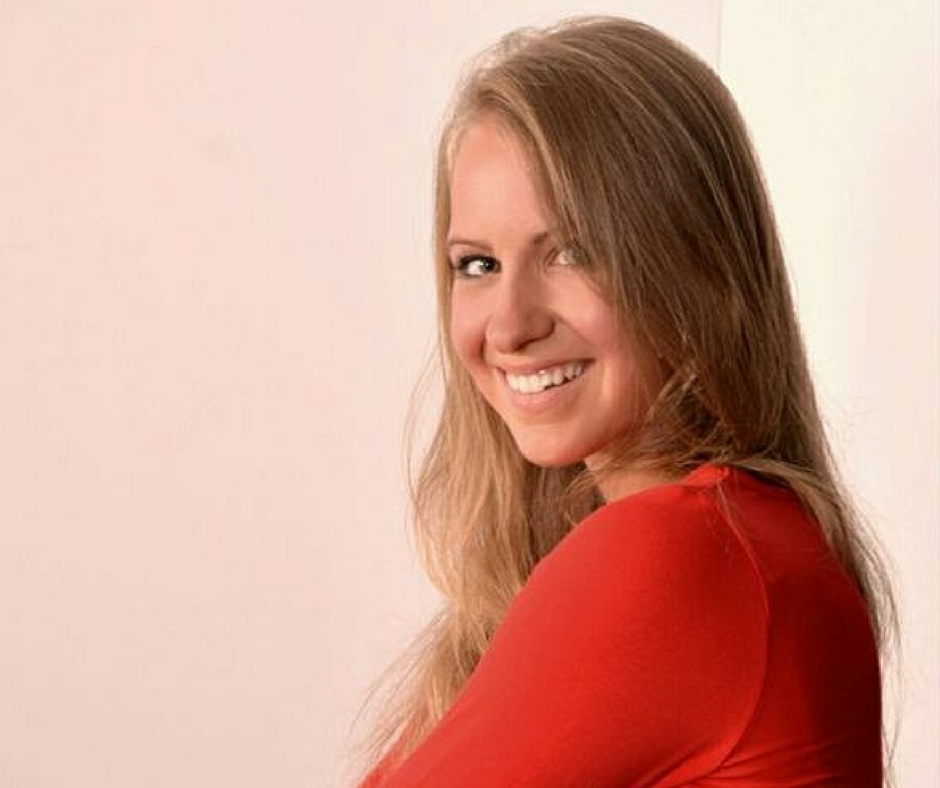 "I invested in Dream Habit because I had a perfect vision of what I wanted my life to look like, but always struggled to do the simple day-to-day tasks to make that vision a reality!
Habits like waking up early, exercising daily, nourishing my body and starting the day with a game plan were ones I seemed to battle at every opportunity. No matter what I tried, my motivation always fizzled out.
Through a practical process of self-discovery, Dream Habit has helped me to uncover the real reasons I was stuck and the many ways I was sabotaging myself.


When Dream Habit helped me master even just one single habit, it improved every other area of my life in the most positive way. When I exercise first thing in the morning, I feel like I have more time to accomplish my tasks for the day. I'm more productive, more inclined to make healthy food choices and have a way more positive outlook on life!
Sam's judgement-free and honest method of delivering advice, paired with her personal experience and passion for self-development, make her a great teacher. Dream Habit is challenging and confronting in all the ways that will make us bloom and grow. Plus Sam's curriculum is relatable and concise, and I love attending Sam's live online workshops!
This course is next level! I'll be using it for every habit I want to create. The layout of the course is foolproof and the course workbook has proven itself useful time and time again!
I would recommend Dream Habit to anyone who's serious about personal development and is ready to make a change. My dream habit become second nature after sticking to it for one month and it feels SO GOOD!"
- Marina
Here's what you'll get when you invest in Dream Habit:


✔ My 28-day proven step-by-step method for sticking to healthy habits (that you can work through in less time than it takes to watch a few episodes on Netflix).

✔ Instant access so you can get started today!

✔ A LIVE online workshop (hosted by yours truly) every two weeks to keep you accountable! These workshops are an opportunity for you to get personal coaching from me and to hear about other students' experiences (because you're not in this alone!). And, if you can't attend live, you'll be sent a replay!


✔ A beautiful course workbook to guide you through the entire course content. This workbook is printable and available as an editable pdf.

✔ The dream habit tracker I love using so you can keep yourself on track. Plus my recommendations for habit tracking apps!


✔ Lifetime access to everything (including updates), all in one place, so you can create as many dream habits as you'd like!
Take a closer look:
Class Curriculum
Before You Get Started
Available in days
days after you enroll
Unit 1: Choose One Dream Habit
Available in days
days after you enroll
Unit 2: The Dream Habit Mindset
Available in days
days after you enroll
Already got too much on your plate? Wondering how the hell you're going to fit a 28-day course when you're always exhausted at the end of the day?



This course was made for a busy woman like you!

When you enroll in Dream Habit you get instant access and can do all the required planning in less time than it takes to watch a few episodes of your fave TV show on Netflix.

This means you only need a few hours for a one-off planning session (and I know you LOVE planning!) before you're ready to start your dream habit!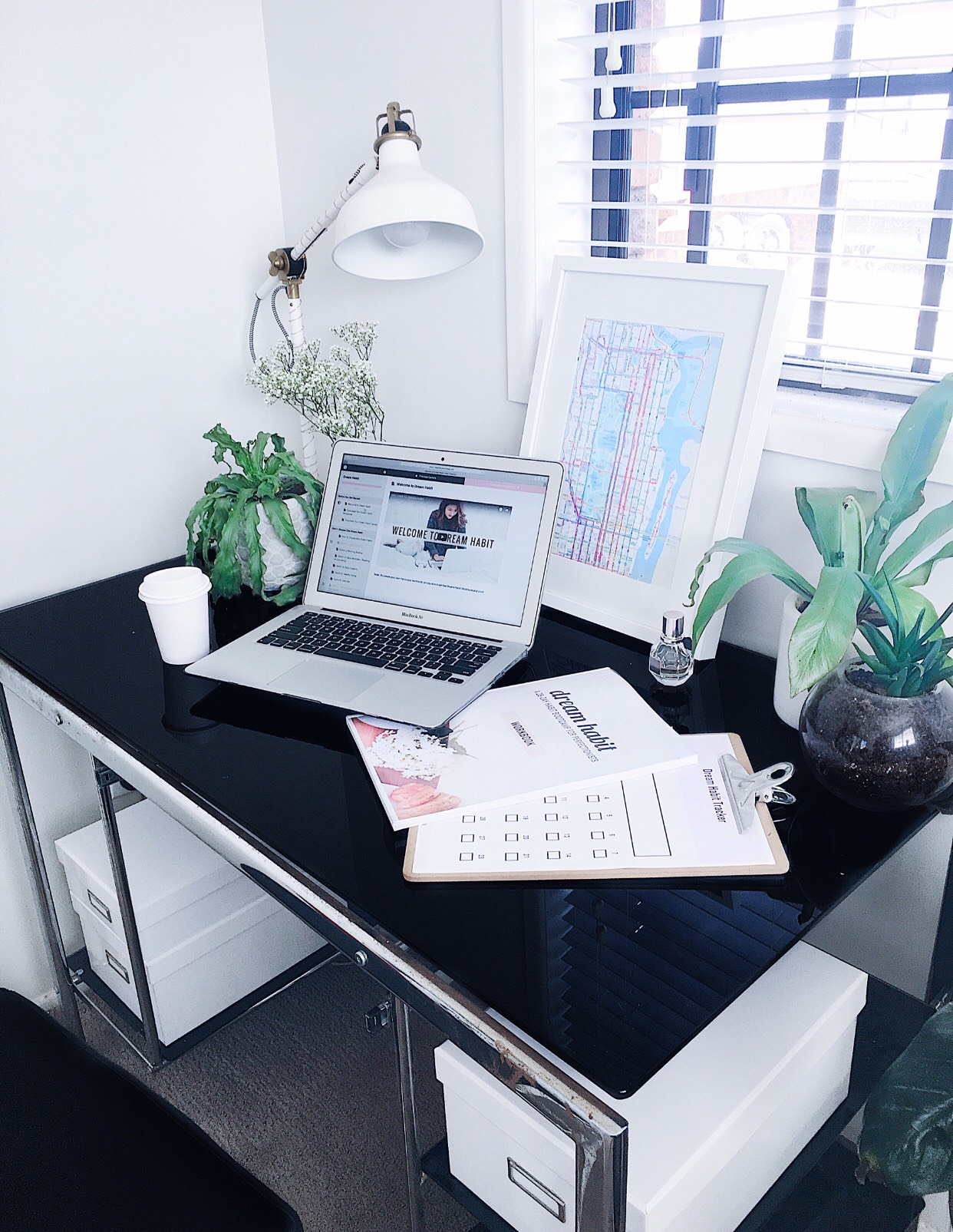 There's no better time than now!


It's tempting to put off a course like this until you have 28 days with nothing to distract or disrupt you - but there will always be distractions and disruptions in life!
So instead, I'll teach you how to stick to your dream habit - regardless of what's going on around you.



And if something crazy does come up, it won't be a problem!
When you enroll in Dream Habit you get lifetime access, so you can re-start again whenever you're ready.
And if it really isn't working, just send me an email within 30 days and I'll give you a full refund - NO questions asked!
But I have a feeling you won't need to use the 30-day money back guarantee. Here's why Lindsay loved the course: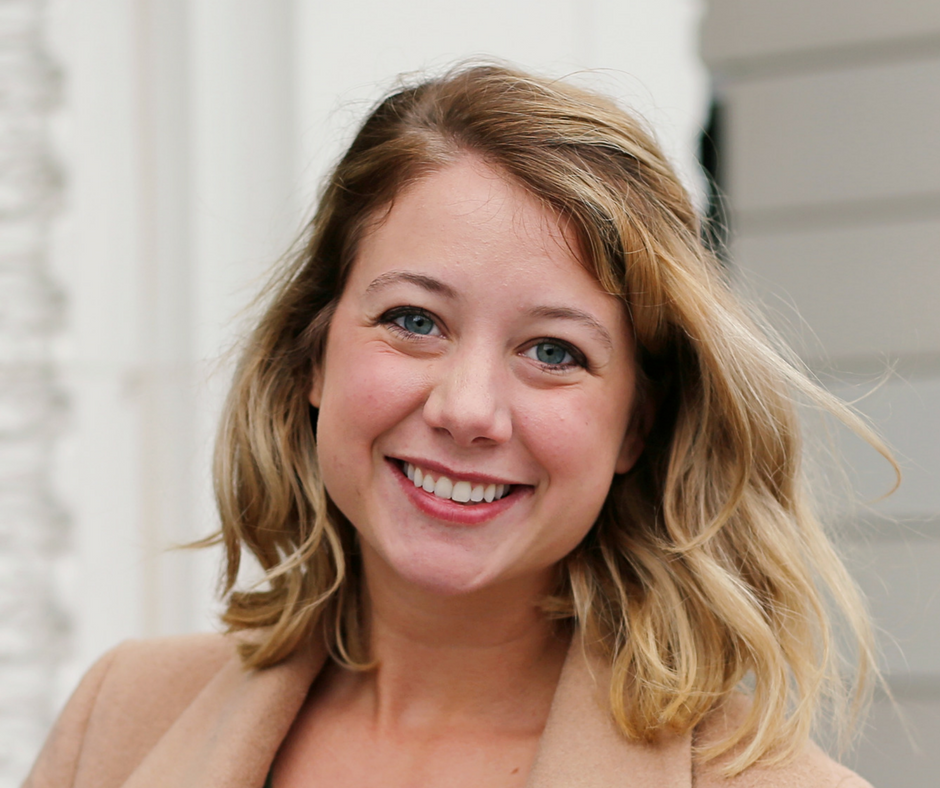 "Whenever I've tried to stick to habits in the past, I always felt excited when I started, but would slip out of them as soon as my motivation wore off.

Healthy habits like mediation, self-care, working out, setting a morning routine and spending better were always appealing to me, but actually very daunting when it came to creating them in my day to day life.


I can't thank Sam enough for helping me sort through my financial beliefs so I could get my money situation under control. I'm now onto my second dream habit - I'm at day 15 of the Whole30 and feel pretty fantastic about it!


Dream Habit has helped me shift my perfectionist mindset (which I didn't even know I had) to being more flexible and forgiving of myself. It's also helped me identify and change beliefs that simply aren't beneficial to me anymore.


I would definitely recommend this course to my friends and it's actually been so inspiring that I've decided to start my own blog to share everything I'm working on!


Thanks again!!"


- Lindsay

There are two things you could do…


You could keep piecing together advice from Pinterest (most of which doesn't work for someone with an all-or-nothing mindset) hoping to, someday, figure all of this out on your own.


OR…


You could join the community of women who are using my proven step-by-step method for creating consistent healthy habits and have your dream habit in only 28 days!

So which are you going to choose?

Why don't you choose to start backing yourself? Stop procrastinating and make a decision right now!


Click the enroll button to get instant access to my course and start creating your dream habit today!

Your Instructor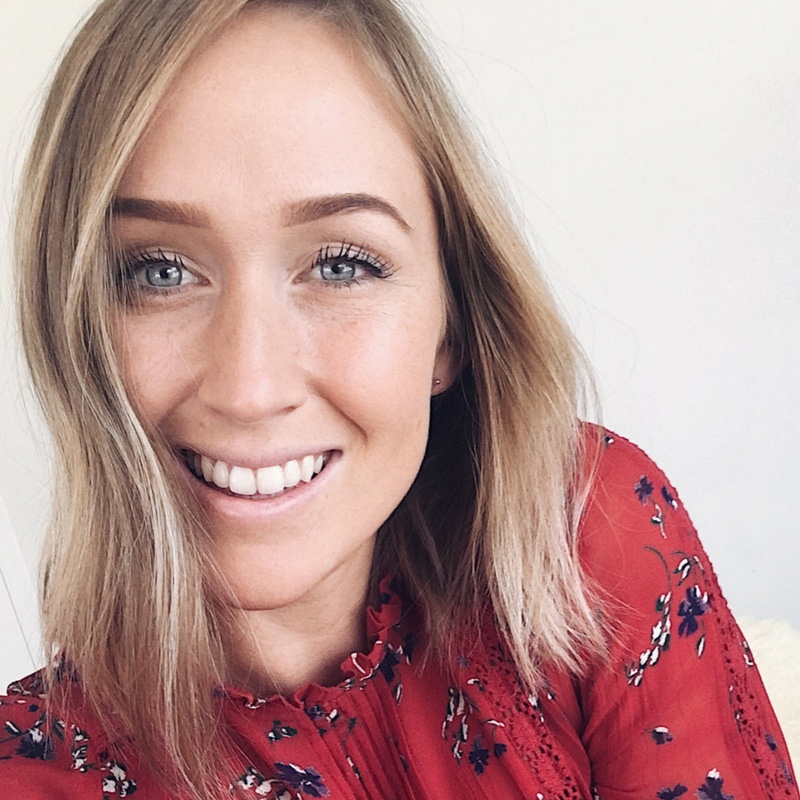 Hi, I'm Sam! I'm the founder of Smart Twenties, a popular personal development blog for women in their twenties. Over the last five years, I've spent thousands of hours researching and experimenting with how to stop procrastinating and get out of my own way. And I've learned A LOT about blogging too! Since what I've learned has completely changed my life, I want to share the very best of it with you.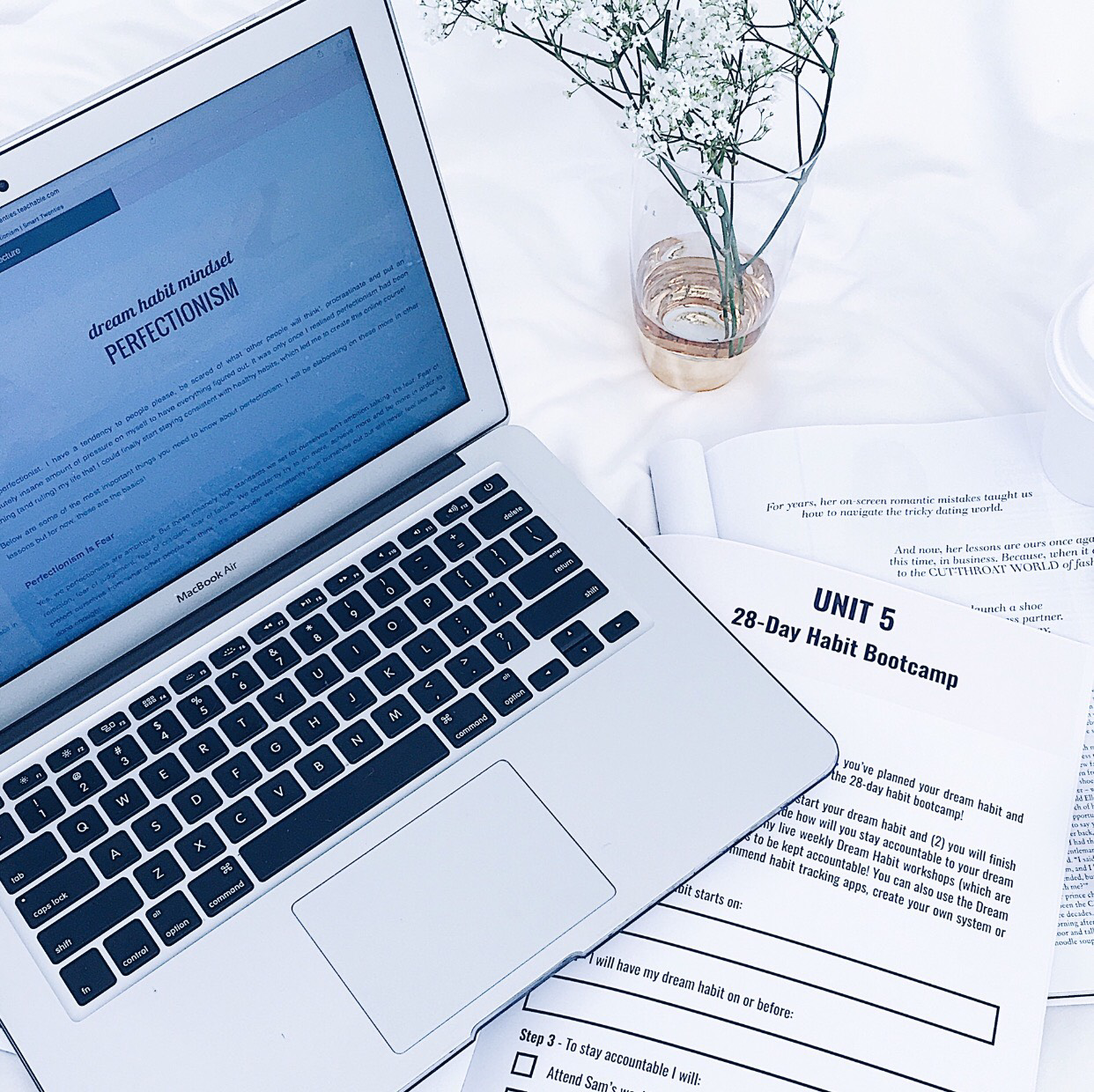 30-Day Money Back Guarantee!


Dream Habit is my proven step-by-step method for creating healthy habits.
I'm so confident it works that I offer a 30-day money back guarantee - no questions asked!
If you're not happy with the course, all you need to do is send me an email saying that you want a refund and I'll send your money back without asking a thing!
It's completely risk-free!
Frequently Asked Questions
What if I am unhappy with the course?
I'm so confident you'll be delighted with the course that I offer a 30-day money back guarantee - no questions asked!
How is the course taught?
Everything you need will be at your fingertips in an easy-to-use, online platform called Teachable.
How long do I have access to the course?
You'll have lifetime access to Dream Habit, across any and all devices you own!
I'm not in Australia like you - will that effect me?
Nope! There's no need to be worried about the difference in time zone or location, I have students all over the world and have made sure the course will be accessible to everybody!
What currency can I pay in?
You can pay in any currency, but the price is quoted in US Dollars.
How much does the course cost?
The course is a one-off payment of $197 or 3 monthly payments of $87.
Sorry! This course is not currently open for enrollment.